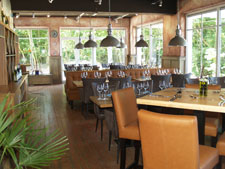 Friends 'n Bites, EuroParcs' latest restaurant concept, is expanding its horizons. Billed as the ultimate meeting place in Nunspeet, with just one goal: pure, intense enjoyment of the superb cookery skills offered here. And this in a perfect environment with a contemporary atmosphere!
A delightful vibe!
There is no single word to describe the environment and atmopshere at Friends 'n Bites! It is bursting with emotion... The somewhat unrefined, trendy Restaurant/Grand Café is the ultimate meeting place! The place to meet new and old friends... and enjoy an unadulterated and intense experience together. The place to see and be seen... but above all, to enjoy conviviality!
The cuisine at Friends 'n Bites is reminiscent of food the way our early forefathers prepared it. Your senses are stimulated when you consume freshly prepared food made with high-quality fresh produce. With a delightful taste sensation as a result... an unforgettable experience!
Make your stay extra complete
Make use of a Friends 'n Bites package! You can simply purchase this as an extra with your booking, or arrange it via reception.
Friends 'n Wine
Enjoy three types of wine selected by our wine supplier Jos Rijnaarts. Why not try our Pinot Grigio by Giorgio & Gianni, or a Merlot by Fortant? We serve a number of snacks prepared by the Friends 'n Bites chef alongside these. You can choose from fish or meat. Treat yourself or your partner to this delicious package, book it when you make your reservation or in our restaurant. Reservations are essential.
Price was € 29,50 now € 12,50 p.p.!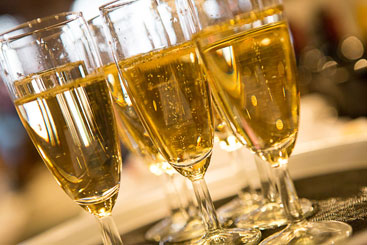 Friends 'n Beer
Lads, pay attention!
Don't fancy a cup of tea with scones and other trimmings? Fine! Then book our High Beer. This package consists of 4 different regional beers selected by our barman, with a number of appetisers. A selection of hot and cold bitterballen is served alongside. A fraternal pint with the lads! A bowl of nuts, a pack of cards, let the good times roll!
Price was € 29,50 now € 14,50 p.p.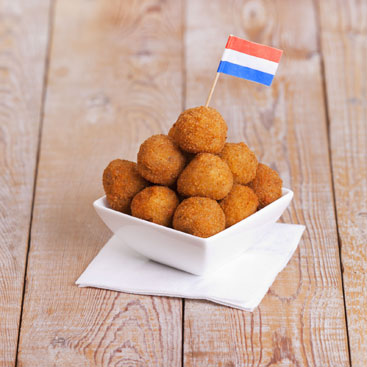 See our Facebook page for more information about themed nights, the menu, the latest trends at this restaurant and the (positive) reviews from customers on our Facebook page.


Lunch card

Diner card
Contact information
EuroParcs Resort Veluwemeer - Friends 'n Bites
Randmeerweg 8
8071 SH Nunspeet

Tel: (+31)880 71 81 05
You can park at reception. Unfortunately, there are no parking facilities at the restaurant.